If you ever need to change your password you can do so from the PC agent program.
Or, in the Admin Center (http://admin.rsupport.com).
Click the Users menu and select the user you wish to update. Once selected, click the Password tab to enter the new information.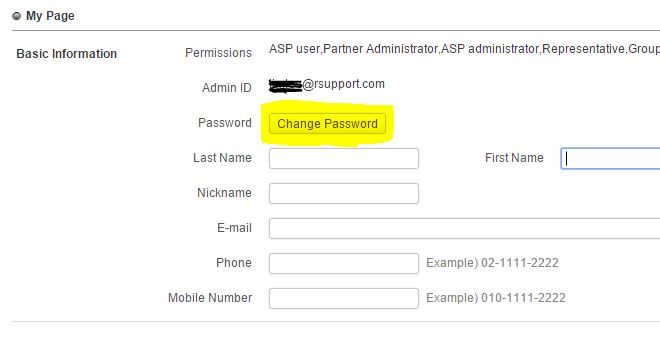 If you do not remember your password and need to reset it, you can do so from the Admin Center login screen.
If this does not work, please contact an account specialist at Rsupport to help you reset your password.